Dear Readers,
In this article, we will learn about Tset.
What is TSET ?
TSET stands for Teradata System Emulation Tool.
It is a tool that is used to collect a set of support files that help in troubleshooting issues.
It allows you to emulate a target system by capturing system-level environmental cost information, table-level information like dynamic AMP sample statistics and optimizer-relevant DBS control information from that environment and storing it in the relational tables of systemfe database.
This feature produces a query plan and not the performance of the system.
How to establish connection to Teradata Database from TSET ?
It can be done using :
1.Teradata Open Database Connectivity (ODBC)
Define a data source for each Teradata database prior to connecting.
2.Teradata Call Level Interface Version 2 (CLI v2)
Define an IP address and provide name of the Teradata database to use in "hosts" files located at system32/drivers/etc.
Where to download TSET from ?
For a specific version of TTU suite of windows OS, there are 3 packages available :
DatabaseManagement
TapeStorageManagement
TeradataToolsAndUtilities
TSET is a part of DatabaseManagement suite and not in TeradataToolsAndUtilities suite.
Please follow the below instructions to download TSET :
Login to https://access.teradata.com/
Click on "Teradata at Your Service" link under quick links, redirected to https://tays.teradata.com/home/?language=en_US
Click on "Software Downloads" , redirected to https://tsd.teradata.com/client/tools/load#
Click on "Client tools" Icon.
Select "client platform-as needed", select "client version – as needed(preferably latest version)" and select "platform base – as needed", select current-yes.
Click submit
Select "DatabaseManagement" package from the search and download, install it, TSET is enclosed in the file.
Defining data source in TSET
After the TSET is installed, open TSET application.
To define a connection, first we need to choose the connectivity type from Tools i.e ODBC or CLIv2
1.Define ODBC data source :
To do so, click on TSET- >Tools -> Options -> connectivity ->ODBC -> Ok.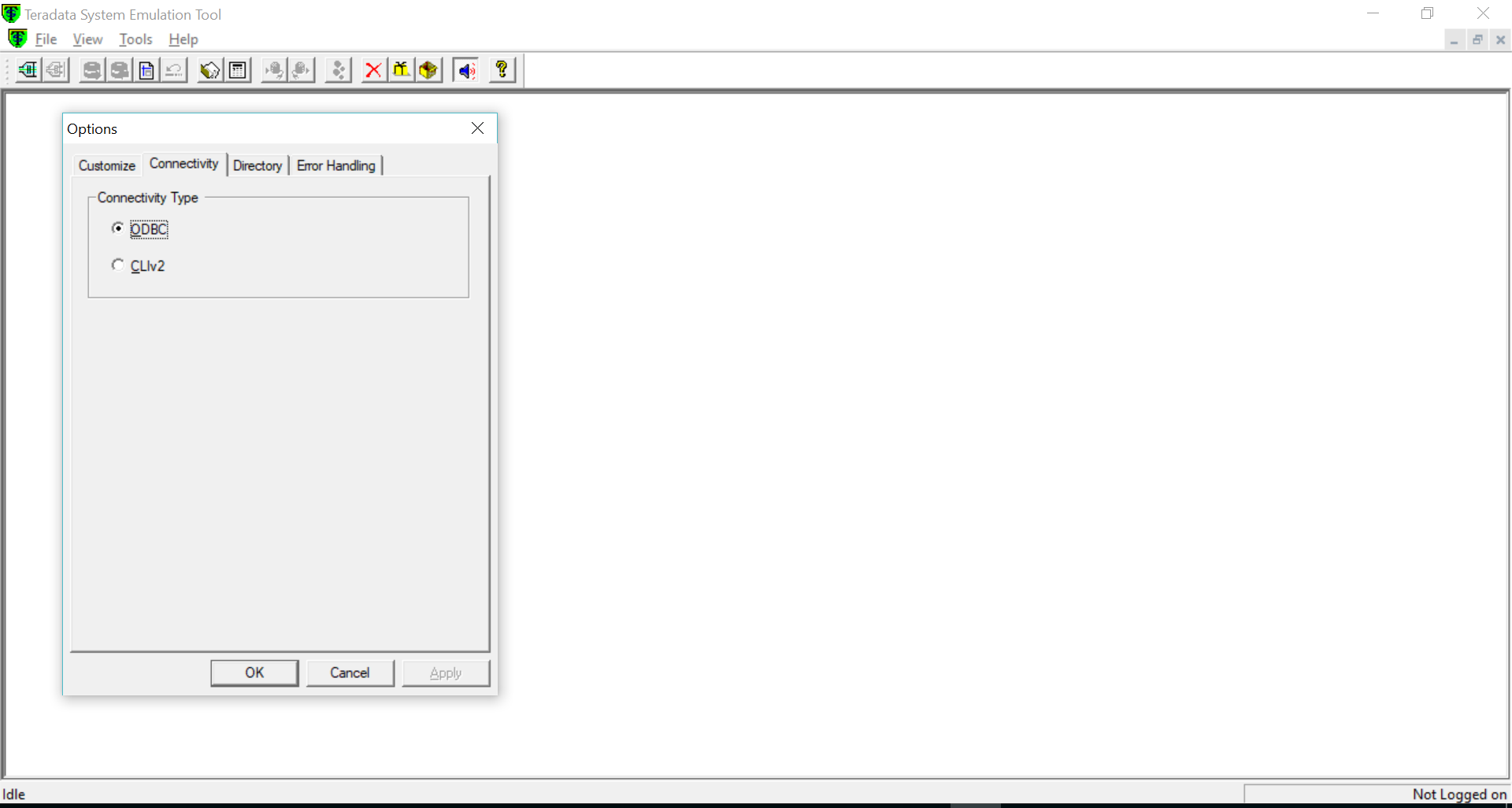 To define data source, go to Tools -> Define Data Source -> Add -> Teradata Database ODBC Driver -> Finish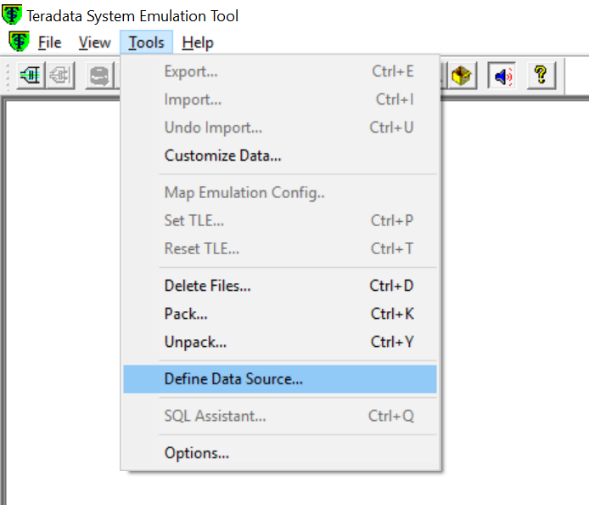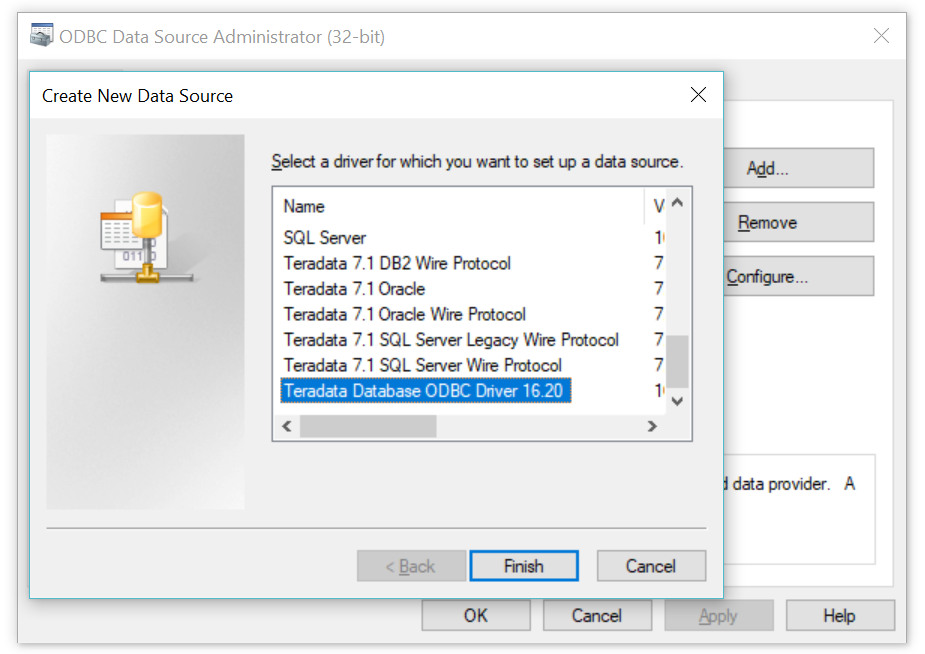 When you click on Finish, a new window pops up to add data source information as shown below :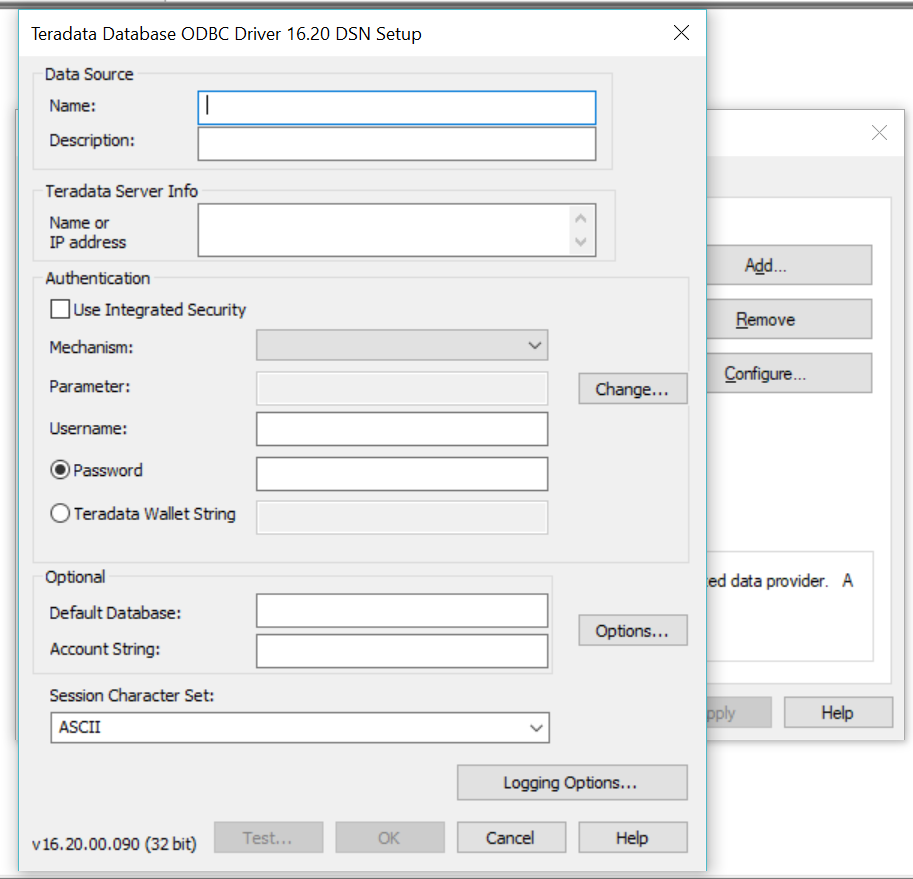 Enter a valid data source name under "Data Source" and a valid Name or IP address under "Teradata Server Info".
Then enter username and password(not mandatory) and click on OK.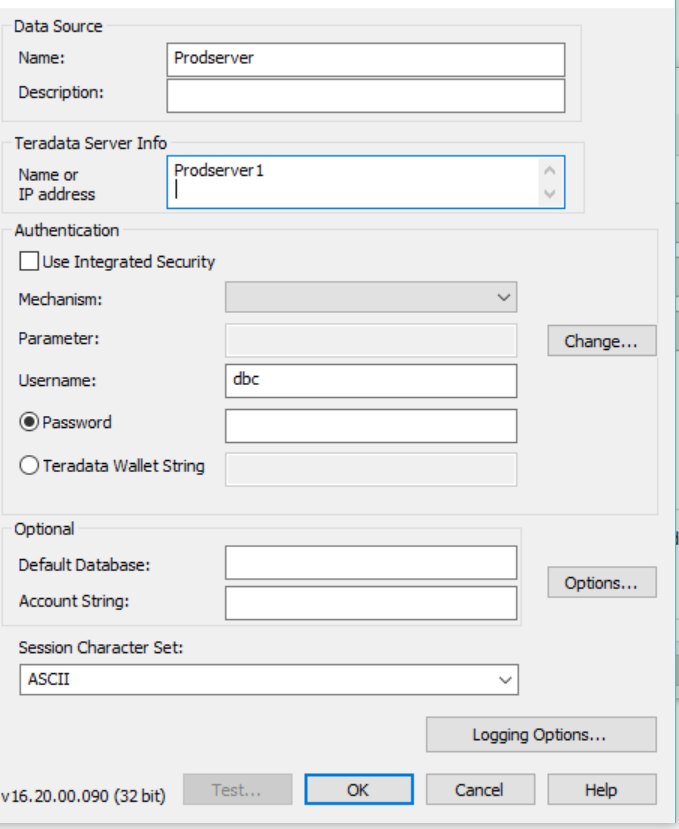 After you click on Ok, you should be able to the data source defined under User DSN.
Then click Ok.
2.Define CLIv2 data source
Add the database name and IP address in hosts file under the directory  "C:\Windows\System32\drivers\etc\hosts.
Open the file and enter the IP address followed by databasename with suffix cop1 and save the file as shown below :
Verify the connection before connecting in TSET using ping command.
Start -> cmd -> ping databasename
Example : ping localhostcop1
To make the connection :
TSET -> Connect -> select the data source you would like to connect to -> Ok
For TSET tool, we have two windows :
Main Window : when we open TSET initially, we see this window.
Import window : When we use the import option, we see this window.

Thank you …………
I hope above information is useful and helpful ..
Note: Please test scripts in Non Prod before trying in Production.