Introduction to UNIX.
WHAT IS UNIX ?
Unix is an multi user operating system designed for high end server applications.
The abbreviation of UNIX is UNIPLEX INFORMATION AND COMPUTING  SYSTEM. Unix was compiled in 1975 by KEN THOMPSON and DENNIS RITCHIE in C language.
WHY DO WE GO FOR UNIX ?
UNIX when compared to other operating systems like the most famous windows gains the upper hand due to its robustness and compatibility.
And the most important thing is that there wont be any virus attack in unix where we can see it in windows frequently so that's why it gains the upper hand on any other operating system on the globe.
WHAT IS AN OPERATING SYSTEM ?
"AN OPERATING SYSTEM IS THE S/W THAT MANAGES SYSTEM HARDWARE & PROVIDES SAFE WORKING ENVIRONMENT FOR RUNNING PROGRAMS OR TO PERFORM ANY TASK"
In other words ..
it acts as an interface between programs and the H/W which users would like to use for their tasks like CPU,memory,hard disks etc…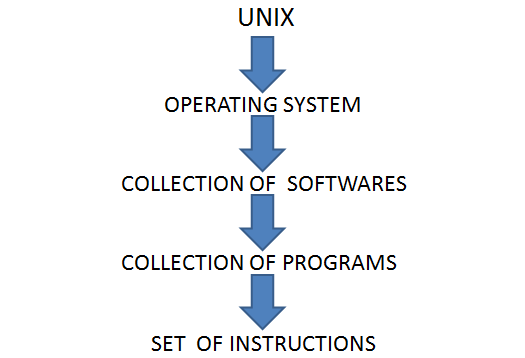 Here operating system is a collection of software.
A software is collection of programs,
A program is collection of instructions.
ROLE OF OPERATING SYSTEM :
The role of an operating is to convert High level language to Low level language and  Low level language to High level language.

Types Of Operating systems :
we can find two types of operating systems.
Single user operating system
Multi user operating system
1. SINGLE USER OPERATING SYSTEM : 
It is a type of operating system where single user is allowed to access the system resources at a moment. It is sub-categorized  into:
i) Single User Single Task : It is a type of operating system where single user  is allowed to access the system resources and the connected user can perform only single task at a moment.Ex :MS-DOS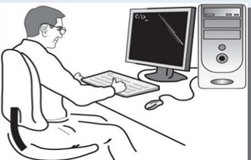 ii) Single User Multi Task : It is a type of operating system where single user is allowed to access the system resources and the connected user can perform multiple tasks at a moment.
ex: Windows XP, Windows 7 etc..,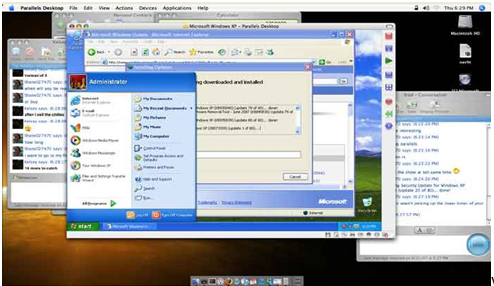 2.  Multi User Operating System : It is a type of operating system where multiple users can access the system resources at once.
Ex : All Unix Flavors like Unix, Solaris, IBM-AIX, HP-UX, RHEL,Centos etc..,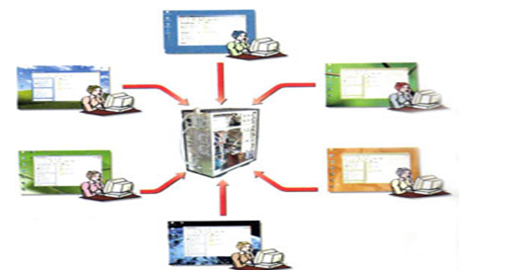 The best example would be our lab environment where all the dumb terminals are connected to one particular server by means of MPSC cards which are connected to PCI slot of motherboard.
FEATURES OF UNIX OPERATING SYSTEM 
Multi user capability
Multi tasking capability
Security
Programming facility
Communication
Help
1. MULTI USER CAPABILITY :
Unix operating system allows multiple users to use the system resources means there would be number of users working on dumb terminal which are connected to the main server in which operating system.
Unix allows up to 2 million users
2. MULTITASKING CAPABILITY :
UNIX also supports multiple users can access the system resources here in multitasking capability O/S system makes the task in the form of process and again process are divided in two types
Foreground process
Background process
FOREGROUND PROCESS : What ever task commencing by the user from "$" prompt or "#" prompt (administrator) prompt is treated by the foreground process in short what ever task user does from his eye sight that would be called as foreground process.
BACKGROUND PROCESS : Background process is nothing but the process running at background of the user eye. we can send a process by giving "&" symbol at the end of the command like  "$ cp /* ~/nitesh &".
In Linux it supports nearly 1000 background processes
3. SECURITY : 
As we discussed before that unix is the most secured operating system when compared to any other operating system in its class this operating system provides two levels of security.
Login level security
File level security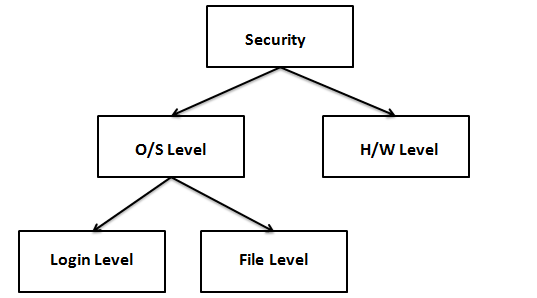 In windows the login level used username/password here we can see the length of the password by using some software's we can disclose the password where as in UNIX operating system even we can not see the length of the password
Here if some how user gets logged into the system then next thing to bother is that user should not alter any existing files to avoid this we have something called file access permissions like READ,WRITE and EXECUTE.
The most important thing here is there will be three blocks one for the OWNER of the file and 2nd for GROUP and the third one is for OTHERS hence need not  worry a separate class is dedicated for this file access permissions (FAP)
4. COMMUNICATION :
Communication means two users getting in contact through network.Unix operating system has  inbuilt tools such that users can interact with other like YTALK , WRITE and WALL.
Types of communications :
ONLINE COMMUNICATION : Both the users should present in online.
Ex :chatting
If the person or user is not in online we can send mail.
Ex :YAHOO,GMAIL etc…,
5. PROGRAMMING :
It is a best feature of unix because by default will get 50+ software like java,cobol,c,c++,MYSQL,PostgreSQL etc…,
Ex: In windows we need to install the languages separately
6. HELP :
unix operating system provides the help documents for the user to get some help regarding the commands or any of his queries the tool name or the documents name is called as man pages
usage : $man <command>
Info: gives only the information regarding particular command
syntax: info <command>
ls — help :
It shows the options with description.
FLAVORS OF UNIX
After compiling this operating system it was distributed to universities, corporate to explore it like this many other organizations came with their own flavors as mentioned below the difference between these are nothing but the code instructions of Kernel.
Minix is a Unix-like open-source project, rarely used by home users.
Linux is an open-source initiative to bring a Unix-like environment to both the desktop and server space. Linux is popular with home computer enthusiasts.
Mac OS X is Apple's desktop operating system.
The BSDs (FreeBSD, DragonflyBSD, NetBSD, OpenBSD) is a branch from the earliest Unix specs, following the design principles of the Berkeley Software Distribution.
AIX is a series of Unix-based operating environments developed by IBM for its servers.
Solaris is a proprietary server operating system based on Unix and developed by Sun Microsystems.
OpenSolaris is an open-source variant of Solaris.
HP-UX is a series of Unix-based operating environments developed by HP for its servers.
OpenServer is based on FreeBSD and is a closed source operating system. It is now owned by Xinuos. Previously known as SCO UNIX, it was developed by Santa Cruz Operation. SCO acquired the rights to the UnixWare operating system, portions of which became part of OpenServer.
Thank You…………
Note: Please test scripts in Non Prod before trying in Production.