ORACLE TWO NODE RAC INSTALLATION ON VMWARE WORKSTATION (PART-5)
In this article we will see How to Installing Cluster software
Please check the video link :
Install Cluster software
To install cluster software we required to download Grid infrastructure binaries from OTN
Otherwise check below link for download software
https://drive.google.com/open?id=1tyr0aQzipiUUllOajDf4I-TgNI2B3lfA
Login with Oracle Users and do activity:-
Do Winscp th grid software file
and unzip , It will create a directory called grid
Goto Grid directory and check runInstaller file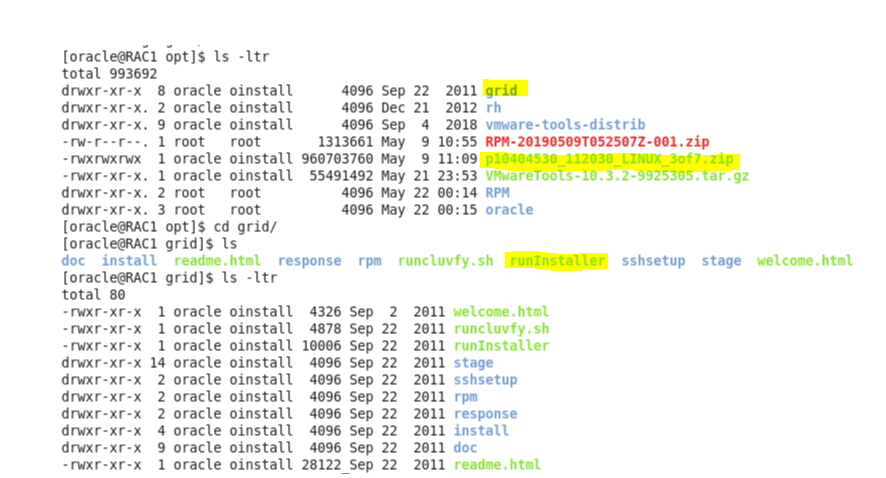 Now Run the runIntsaller

It will Show GUI
Choose Skip software updates
Click on Next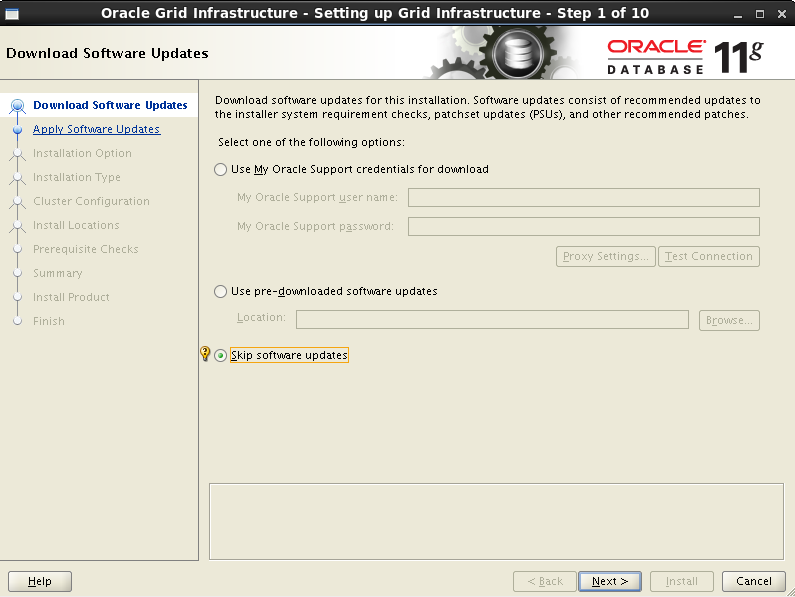 Select first option (Install and configure oracle Grid Infrastructure for a cluster)
Click on Next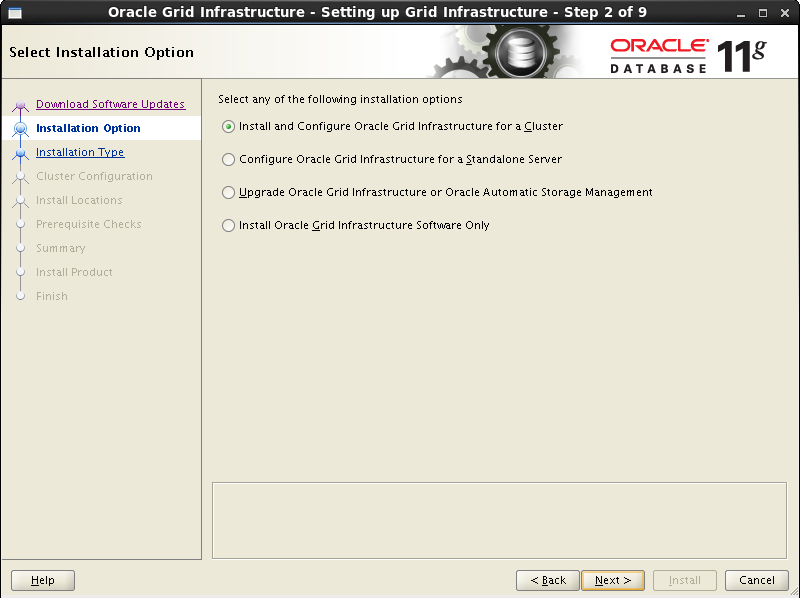 Choose Advanced installation
Click on Next
Choose English Language
Click on Next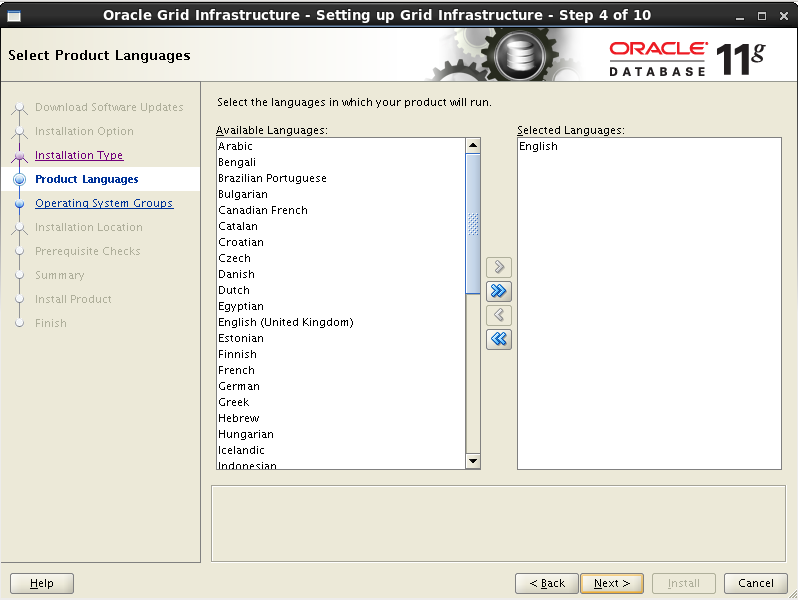 Provide Cluster name and Scan name as per /etc/hosts file
Click on Next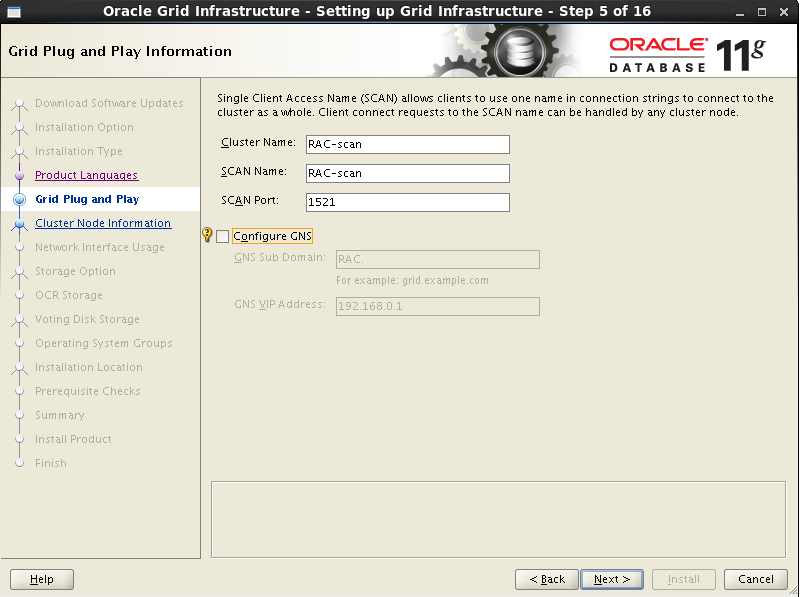 Add Rac2 and do SSH connectivity (in below image as of now i didn't added)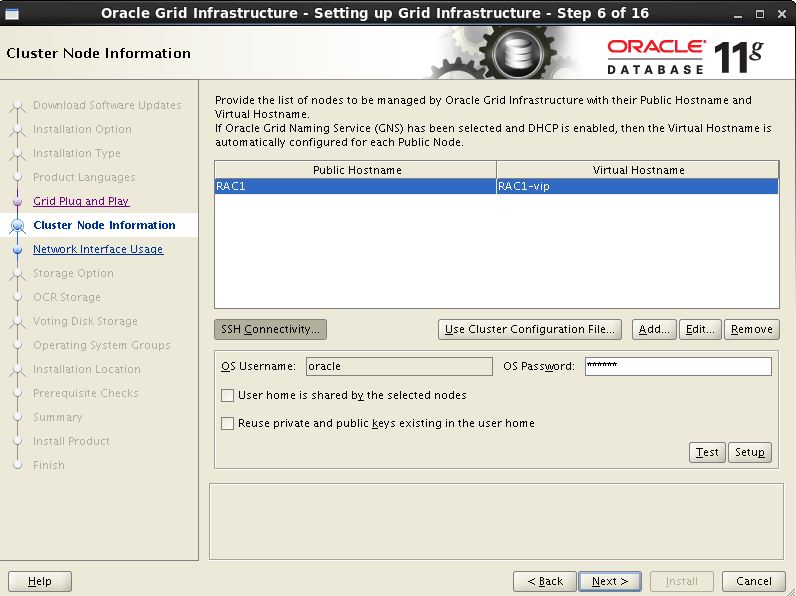 Here i have added RAC2 and click on Setup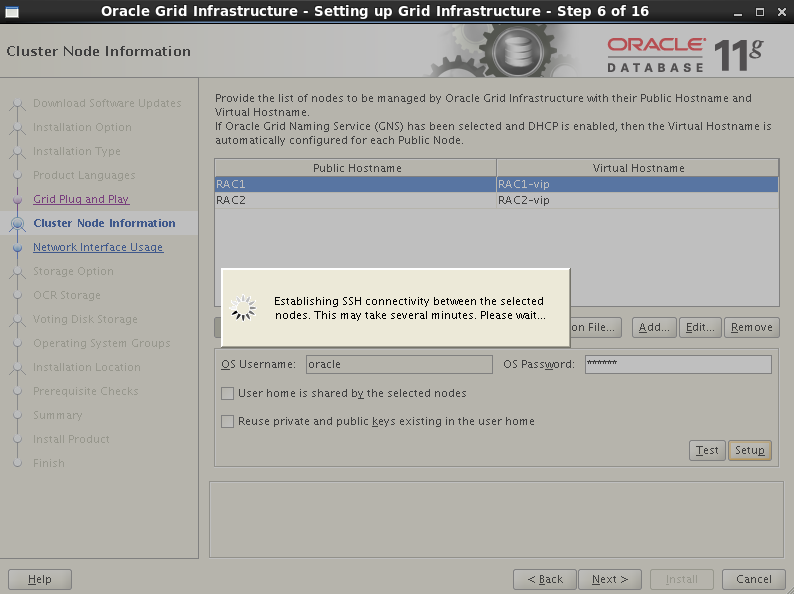 SSH connectivity done successfully
Click on Ok

Here we need to choose which is public and private
as per eth0 and eth1
Here eth0 is Public IP
eth1 will be Private IP
Click on Next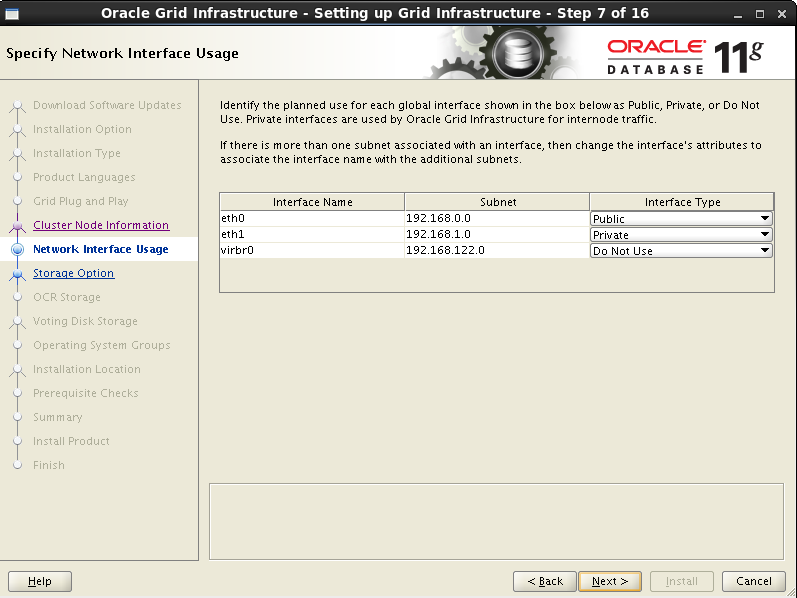 Choose ASM storage type
Click on Next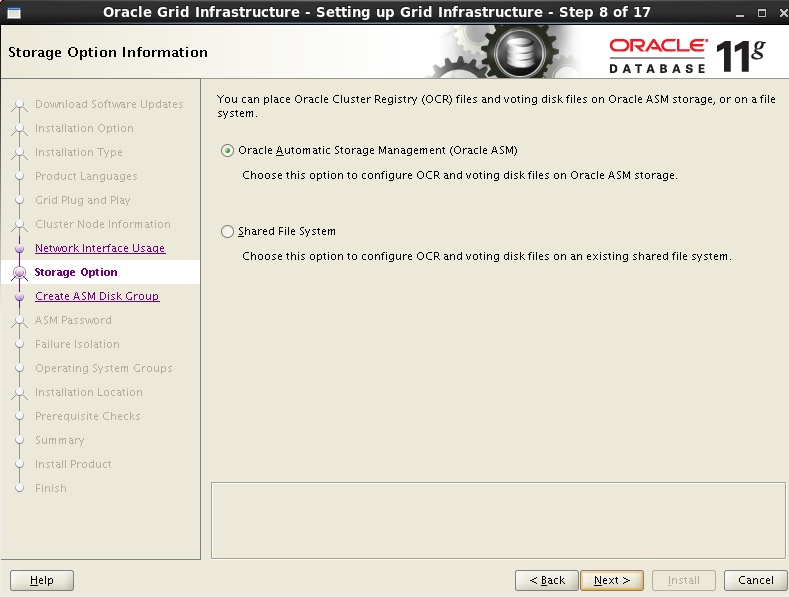 Choose EXT group name
Redundancy will be External for 2 copies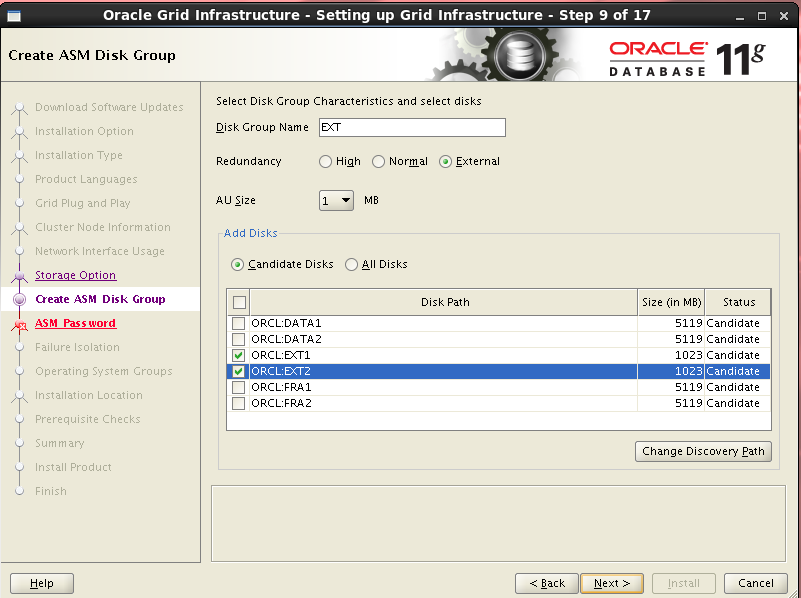 Specify password for SYS and SYSTEM users
Click on Next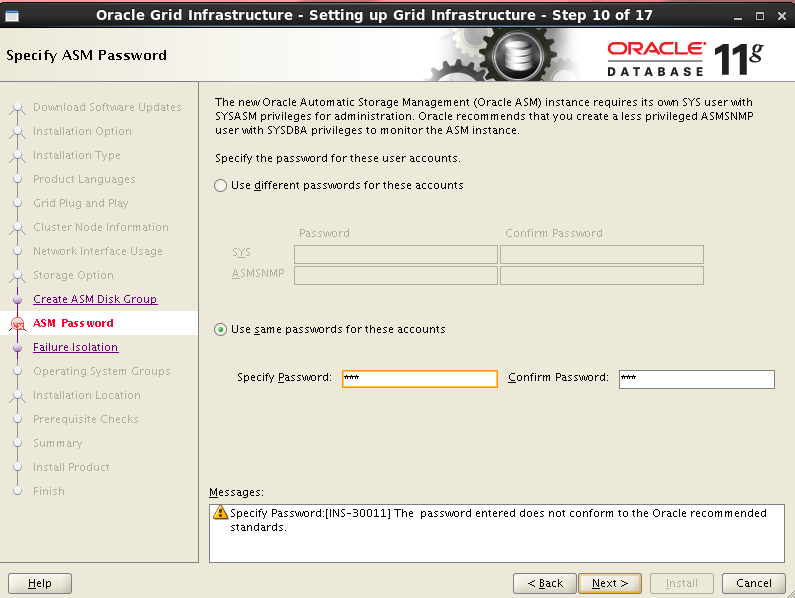 Choose IPMI
Click on Next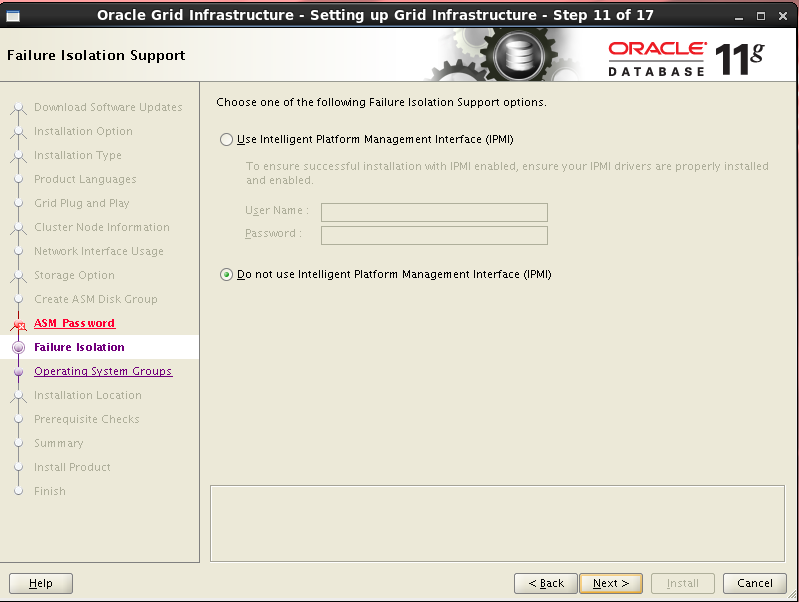 Follow Group names like below
Click on Next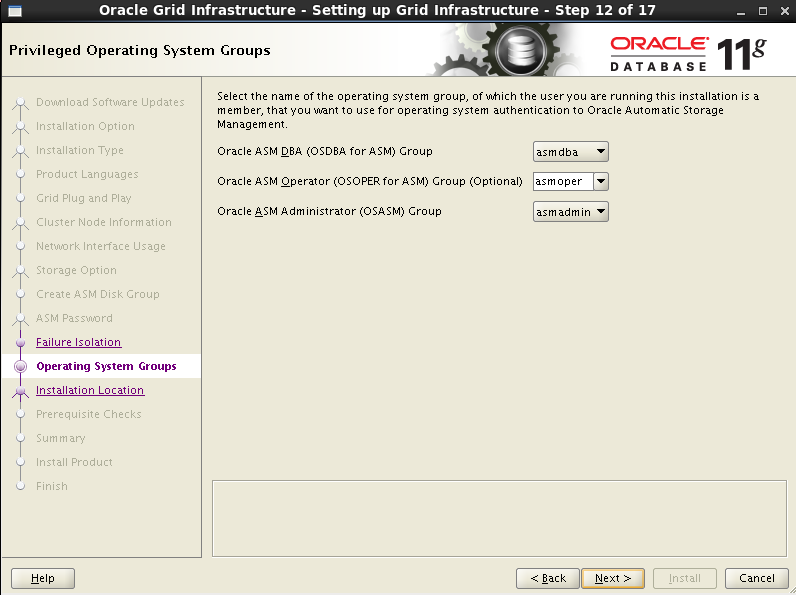 Set Oracle Base and Grid locations
Click on Next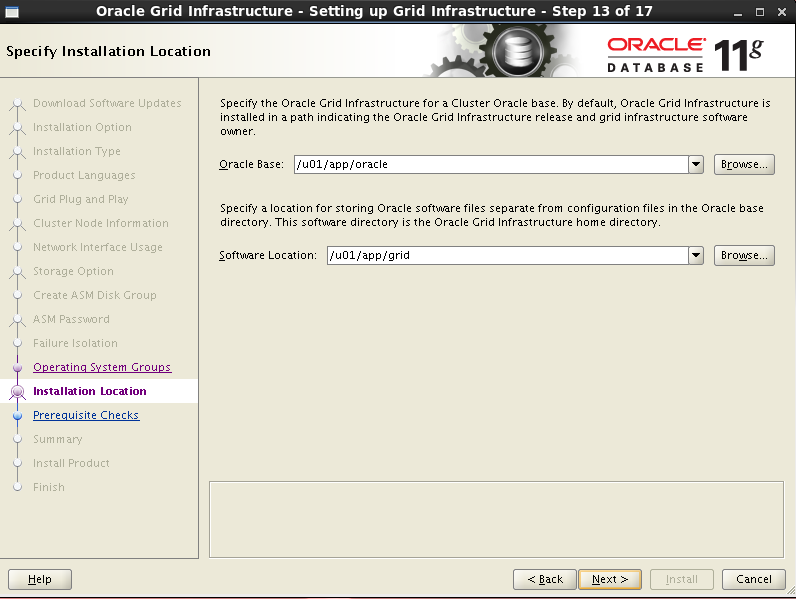 Verify all details then
Click on Install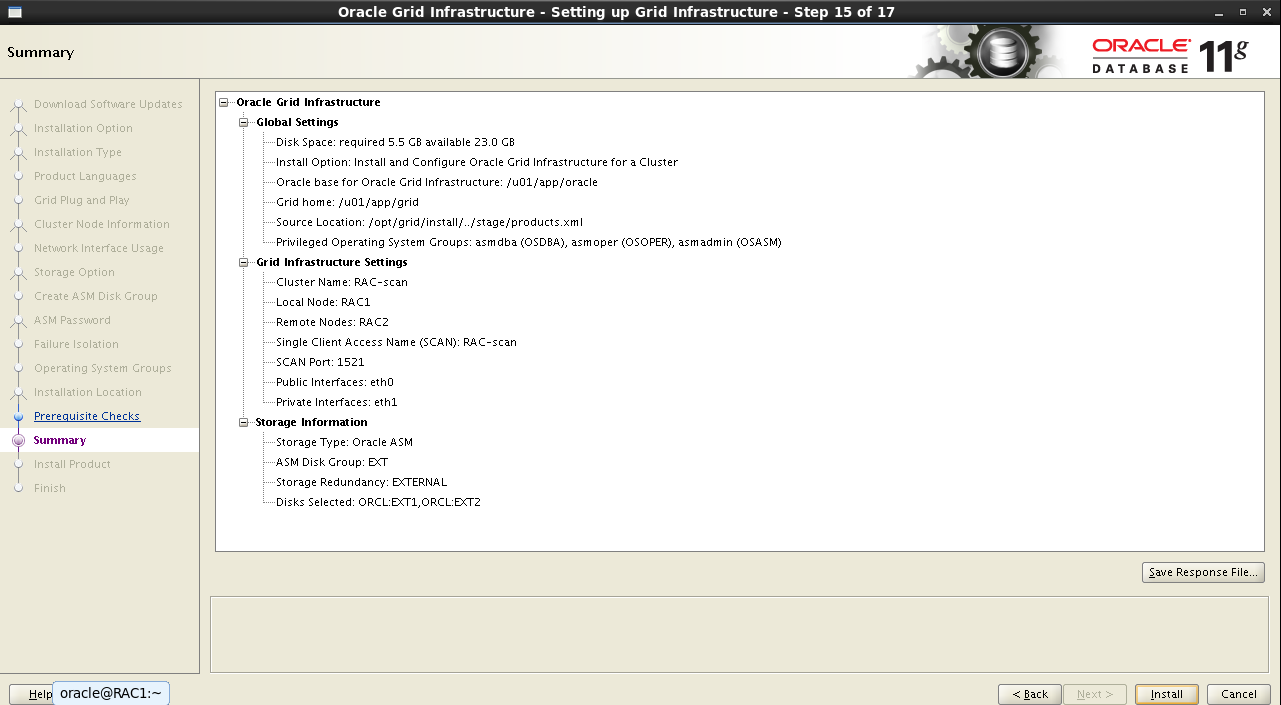 Installation of Grid Infrastructure will be started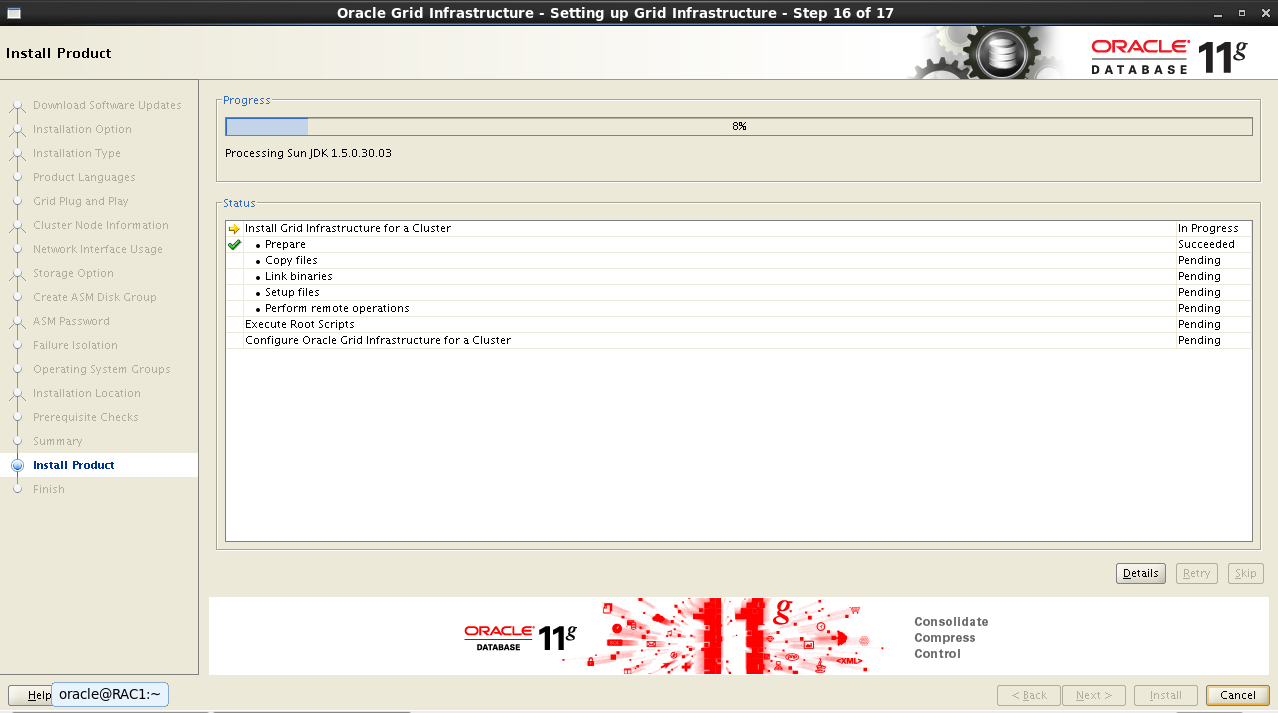 While installation The gird files will be copied from RAC1 to RAC2 Node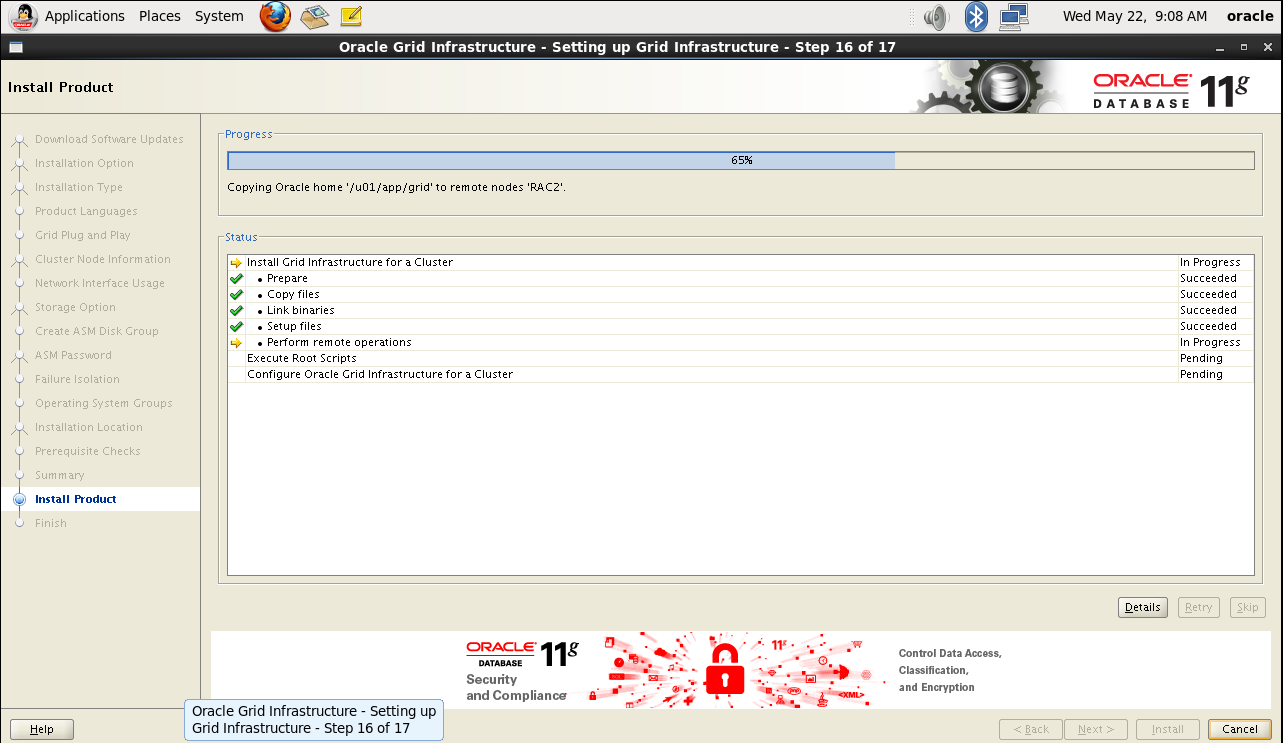 Run the below scripts as root user under both the Nodes(RAC1,RAC2)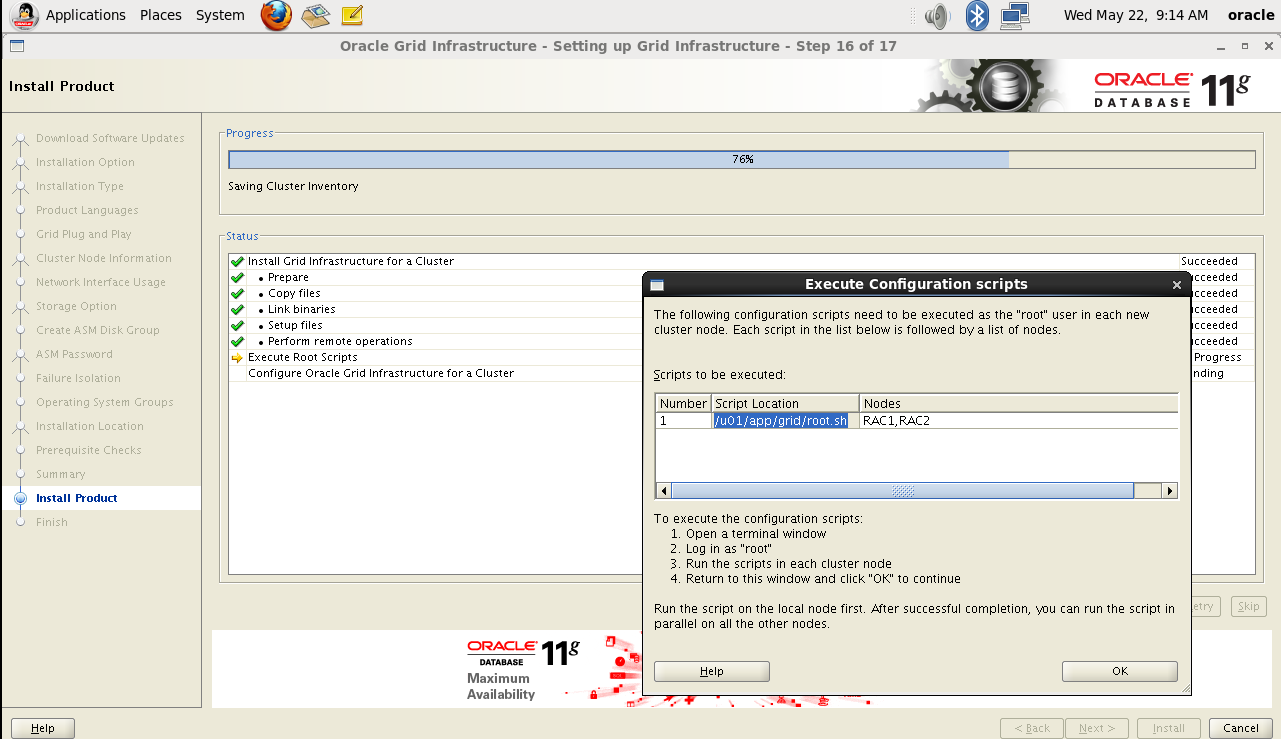 Connecting as ROOT user and run the scripts(RAC1 Node)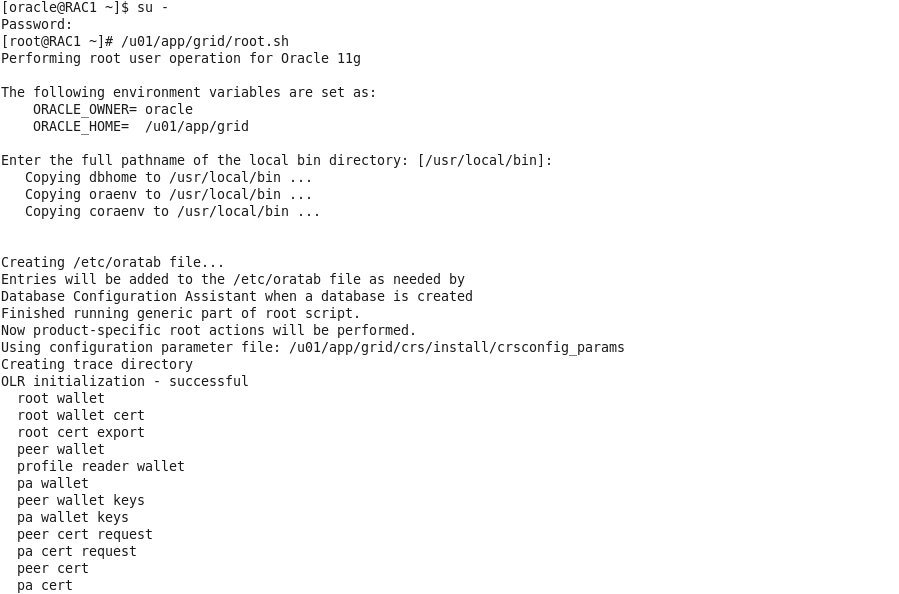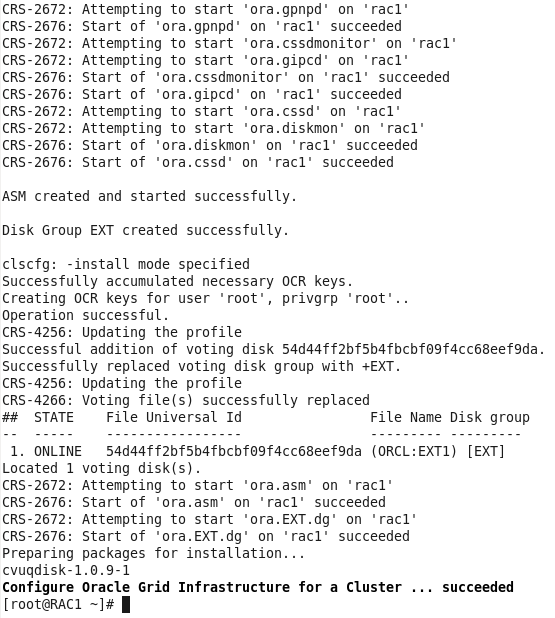 Grid Infrastructure was completed successfully at RAC1 and Run the same script RAC2 Node.
Running the same script in RAC2 Node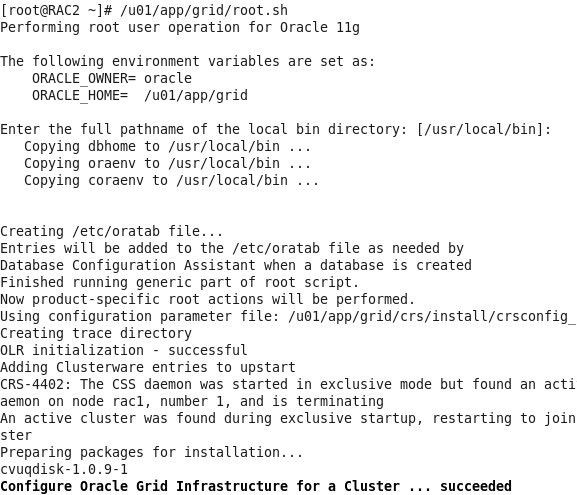 Now check CRS and OHAS running or not on Both the Nodes(RAC1 & RAC2).

Yes it Running on Both the nodes that means Grid Installed successfully on both the nodes
Now we need to install Oracle software binaries
Note: Please test scripts in Non Prod before trying in Production.