CONVERT ORACLE 12c SINGLE NODE RAC DATABASE TO ORACLE 12c 2-NODE RAC DATABASE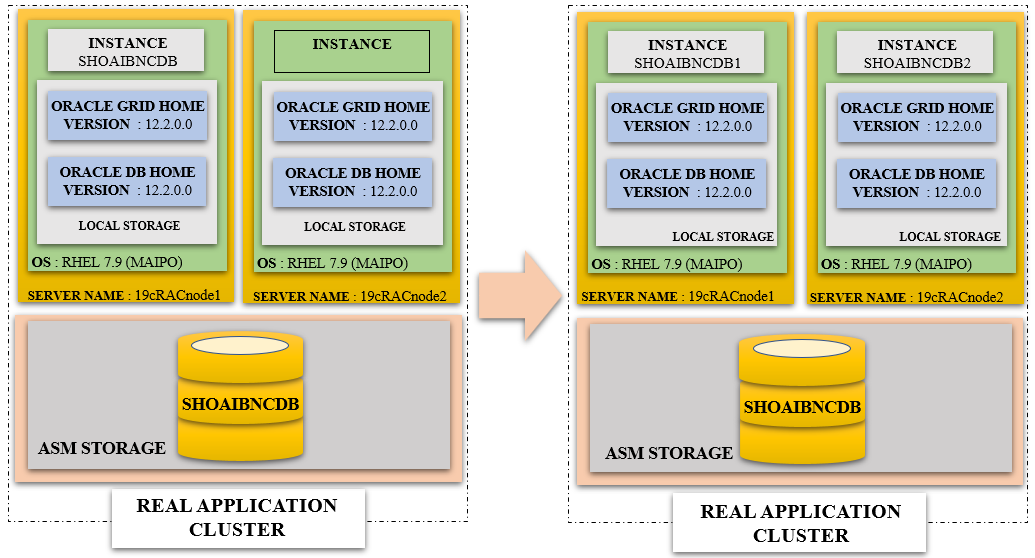 In the PHASE 1 we have seen how to convert the 12c single standalone database to RAC database. check below link for PHASE 1 article.
https://www.ktexperts.com/convert-oracle-12c-standalone-database-to-oracle-12c-rac-database/
And now In PHASE 2 we will see how to convert Oracle 12c Single Node RAC Database running on SERVER [19cRACNODE1] into 12c RAC Database with 2 nodes running on SERVER [19cRACNODE1] and SERVER [19cRACNODE2] respectively.
Note: we are working with Oracle 12c version only, please don't get confused with the server's name. 
👇👇👇👇 Please check the below link for the full document 👇👇👇👇
https://www.ktexperts.com/wp-content/uploads/2022/09/SINGLENODE-RAC-TO-2NODE-RAC-article.pdf
Author    : Shoaib Ansari
Thank you for giving your valuable time to read the above information. Please click here to subscribe for further updates
KTExperts is always active on social media platforms.
Facebook  : https://www.facebook.com/ktexperts/
LinkedIn    : https://www.linkedin.com/company/ktexperts/
Twitter       : https://twitter.com/ktexpertsadmin
YouTube   :  https://www.youtube.com/c/ktexperts
Instagram  : https://www.instagram.com/knowledgesharingplatform
Note: Please test scripts in Non Prod before trying in Production.