Installation Of Robo 3T On Windows

Robo 3T: Robo 3T is a free and open-source MongoDB GUI tool that allows users to manage their MongoDB databases with ease. Robo 3T provides features such as code autocompletion, a built-in query editor, and the ability to save and reuse frequently used queries. It also allows users to import and export data in various formats, including JSON, CSV, and BSON.
Steps to install Robo 3T on windows operating system.
1 – Click on the link given below or search studio 3T in your browser Link: Robo 3T Download (2023 Latest) (filehorse.com)
2 – Then you will get a window as shown below.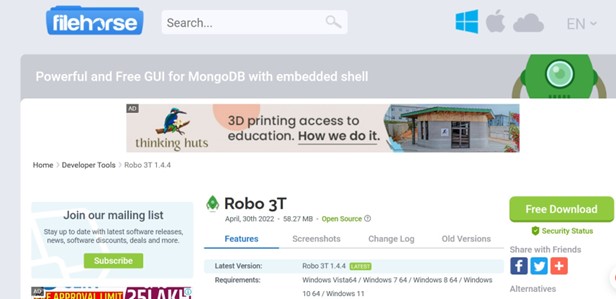 3 – Click on free download.
4 – When the file gets downloaded then click on it.
5 – Then you will get a window as shown below, click on next.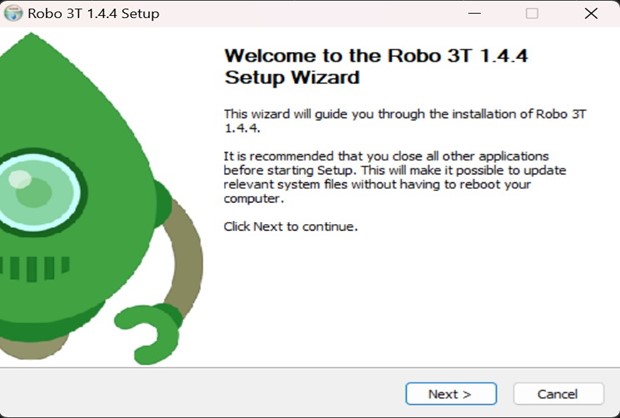 6 – After clicking on next then you will get the license agreement click on, I Agree.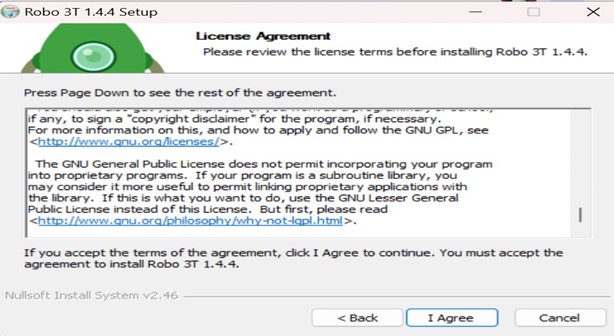 7 – Choose your destination folder and click on next.
8 – Click on install.
9 – This will take around 10 seconds, then click on finish as shown below.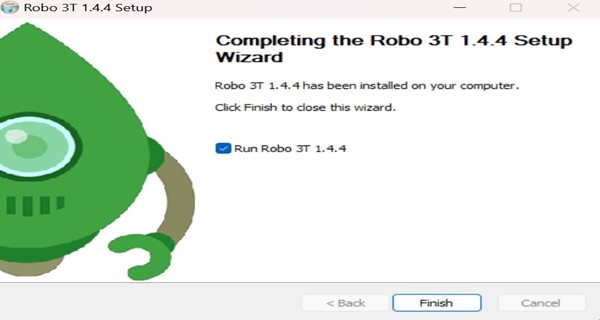 10 – Then you get the End User License Agreement click on I agree and click on next as shown below.
11 – Give your credentials and click on finish.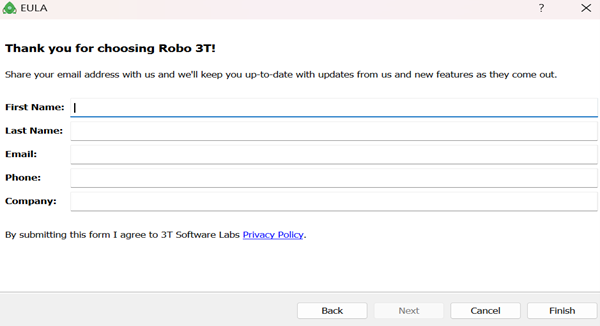 12 – Installation of Robo 3T is successfully completed.
13 – You can use just by clicking on the icon on the desktop.
LinkedIn : https://www.linkedin.com/in/teja-sai-nadh-reddy-tatireddy-048882201
Thank you for giving your valuable time to read the above information. Please click here to subscribe for further updates
KTExperts is always active on social media platforms.
Facebook  : https://www.facebook.com/ktexperts/
LinkedIn    : https://www.linkedin.com/company/ktexperts/
Twitter       : https://twitter.com/ktexpertsadmin
YouTube   :  https://www.youtube.com/c/ktexperts
Instagram  : https://www.instagram.com/knowledgesharingplatform
Note: Please test scripts in Non Prod before trying in Production.