Dear Readers.
In this article ,we will see MySQL Migration from SUSE (M & S) to RHEL (M & S) through Cascading Slaves.
Environment :
Mysql version : 5.7.13-enterprise-commercial
awsserver1: Suse Master
awsserver2: Suse Slave
Replication exists between  awsserver1 and awsserver2, and is the current Production servers.
awsserver3: RHEL Master
awsserver4: RHEL Slave
Future production servers.
Pre-checks before Migration to make sure that there are no connections to the database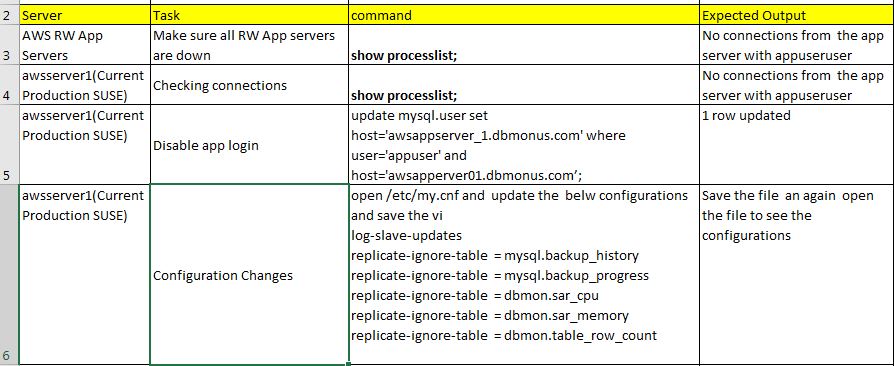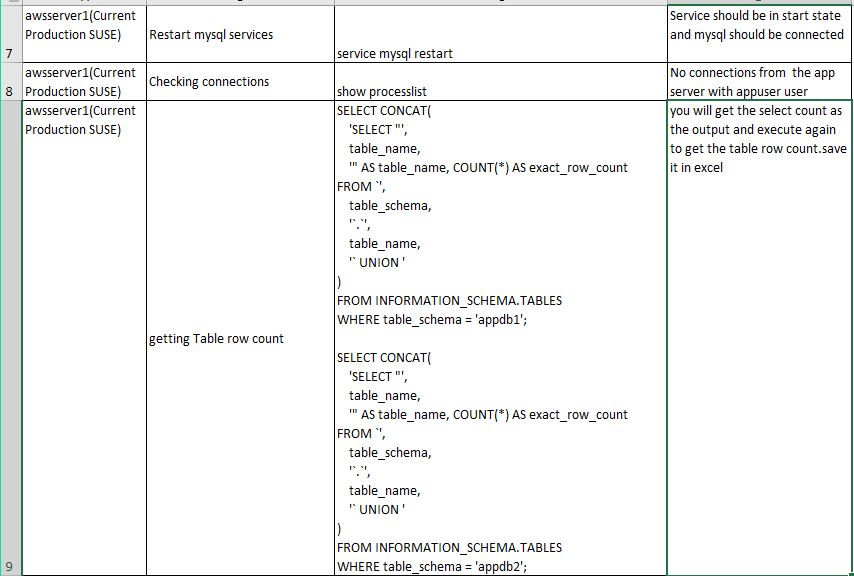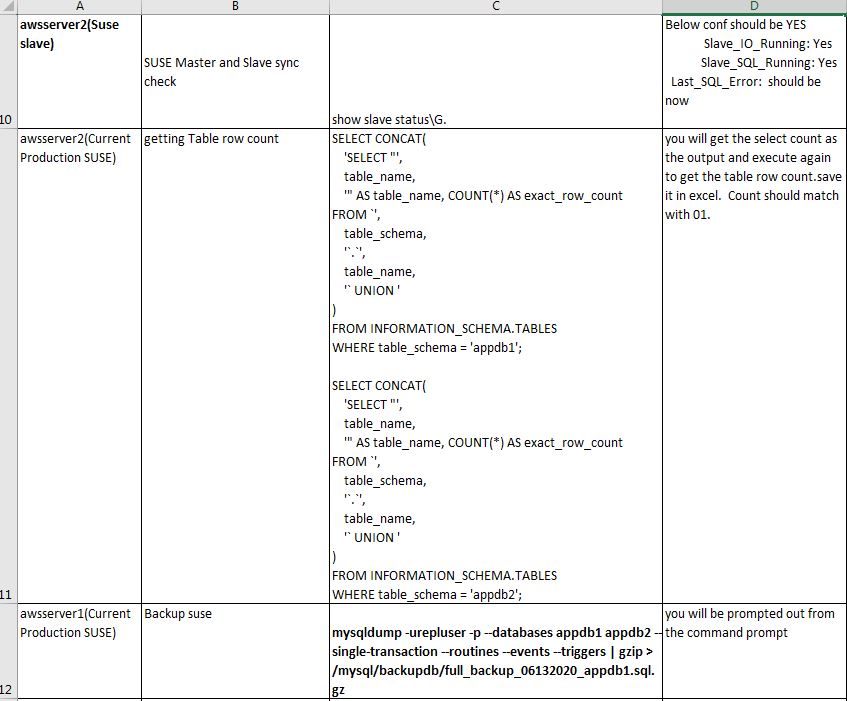 Actual cut over steps :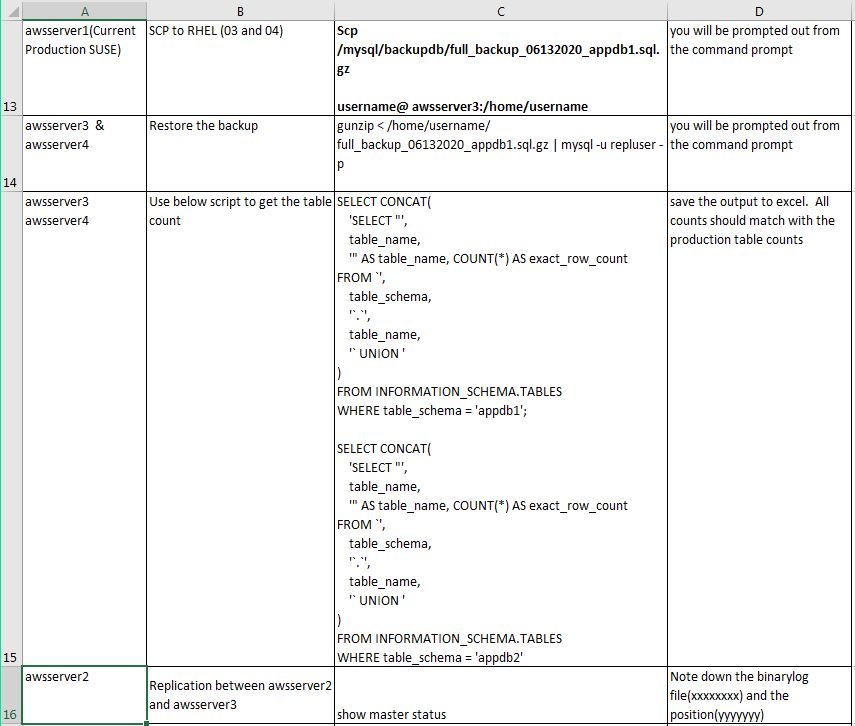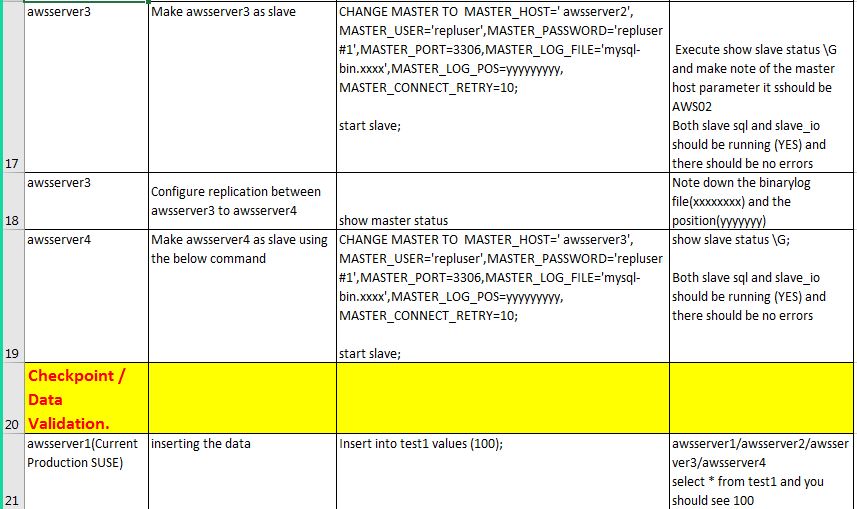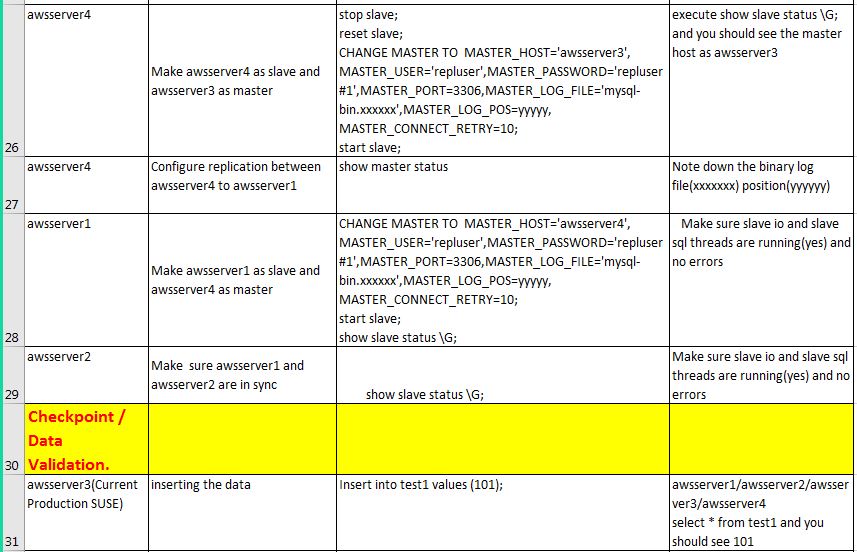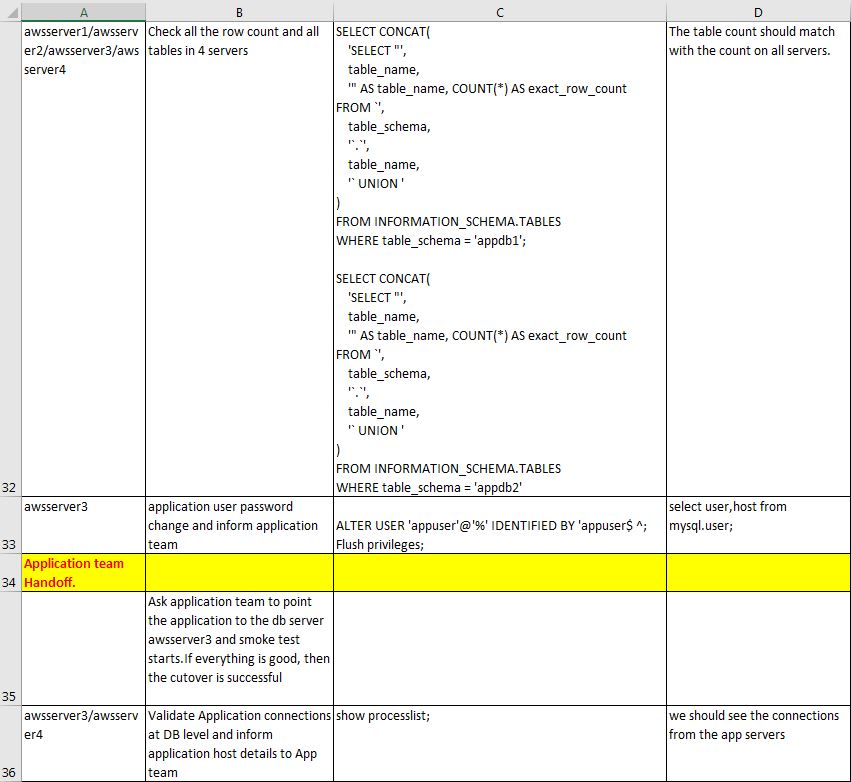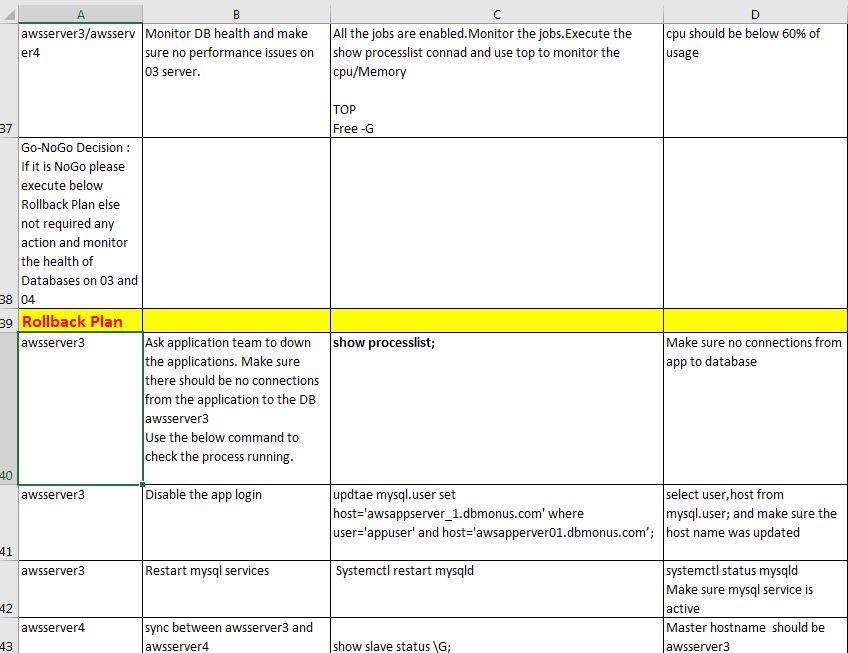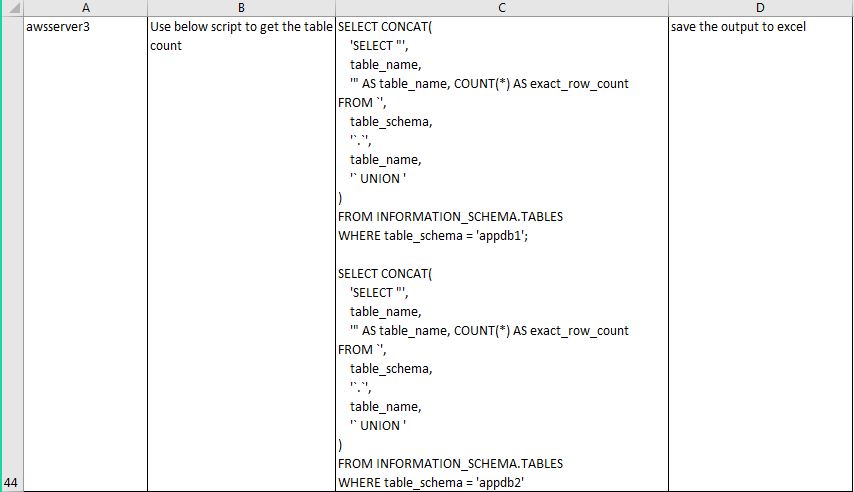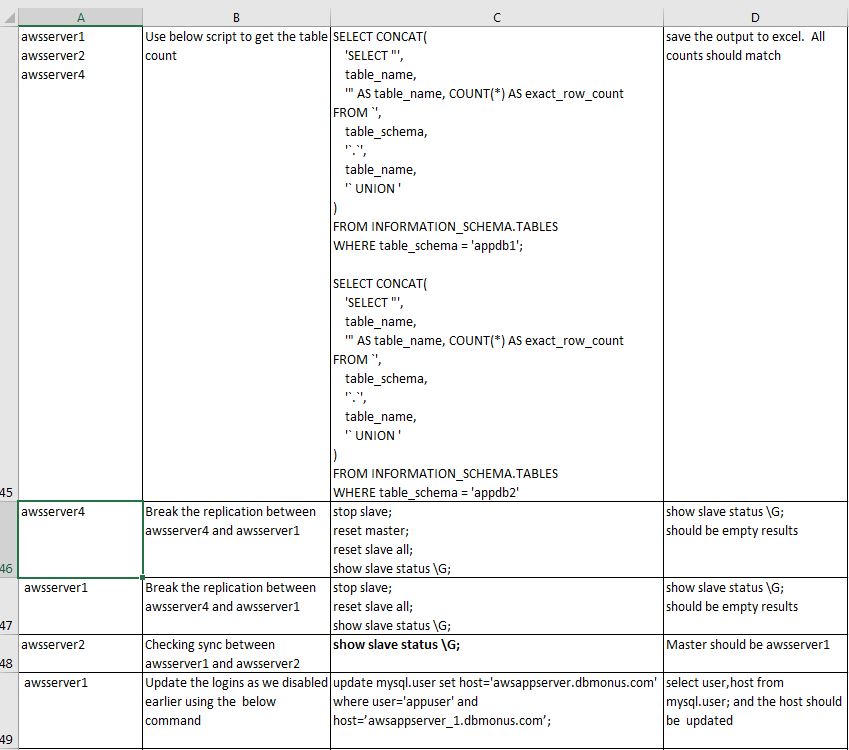 Thank you for giving your valuable time to read the above information.
Follow us on 
Website :  www.ktexperts.com
Facebook Page : KTExperts Facebook
Linkedin Page : KT EXPERTS Linkedin
Note: Please test scripts in Non Prod before trying in Production.