CONFIGURING Object Storage & Archive Storage
In this article we will learn about "CONFIGURING Object Storage & Archive Storage"

Object Storage provides unlimited, high-performance, durable, and secure data storage. Data is uploaded as objects that are stored in buckets. It can store an unlimited amount of unstructured data of any content type, including analytical data.
Object storage uses AES 256 encryption algorithm to encrypt objects.
Click on the top left corner and navigate to the storage option, within storage select Object storage & Archive Storage.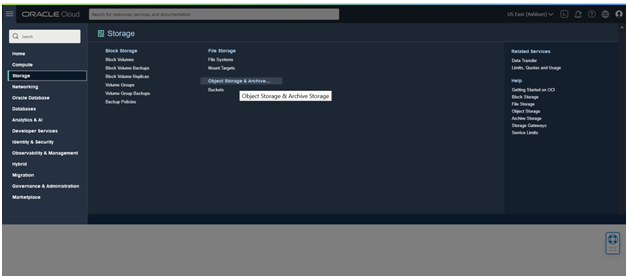 Select correct compartment on left and then click on Create Bucket

Once Clicked on Create Bucket, the Below popup will display.
We have two Storage Tier options Standard, Archive. The default storage tier for a bucket can only be specified during creation. Once set, you cannot change the storage tier in which a bucket resides.
Standard Storage tier is basically used for hot objects which can access frequently, immediately.
Archive Tier will be used for Cold Storage, These objects which we use rarely. The retention period of objects is high.
Encryption we can go with Oracle managed Keys or use Custom keys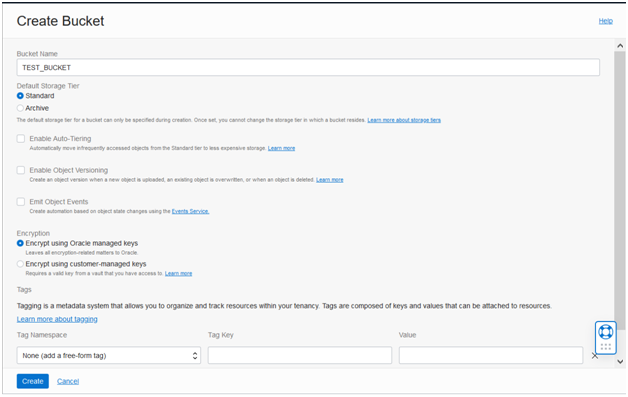 Once clicked on Create option Bucket setup will happen in some time and displays Bucket details as below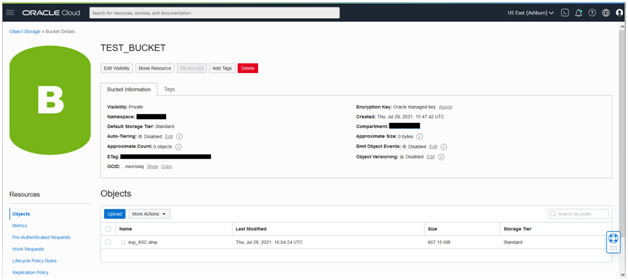 Click on the Upload option to upload any type of files to Bucket, Once click on the Upload pop-up window will ask for Filename & browse files that need to upload
PRE-AUTHENTICATED REQUESTS
Pre-authenticated requests let users access a bucket or object from the bucket without using their own credentials. Users can access objects until the expiry date.

• To Create PAR below options need to choose
• Name of the file that we are creating PAR for
• Request Type – creating PAR for entire Bucket, Specific for Object…….
• Access Type – Actions to perform like reads, writes, or both.
• Expiration Date of the PAR link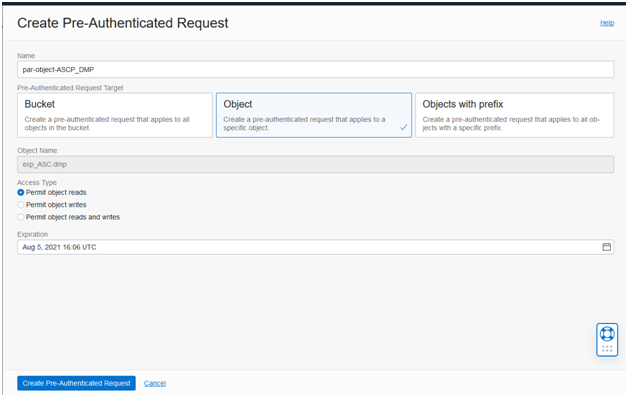 By Using the Below PAR URL we can access a particular object or entire Bucket depends on which objects we created without any login credentials
Once Pre-Authenticated Request create we can track the status from the Pre-Authenticated Requests option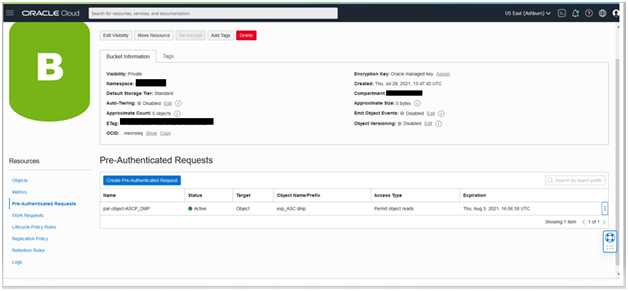 Thank you for giving your valuable time to read the above information. Please click here to subscribe for further updates
KTEXPERTS is always active on below social media platforms.
Facebook : https://www.facebook.com/ktexperts/
LinkedIn   : https://www.linkedin.com/company/ktexperts/
Twitter      : https://twitter.com/ktexpertsadmin
YouTube  : https://www.youtube.com/c/ktexperts
Note: Please test scripts in Non Prod before trying in Production.